Who are the Greatest Brazilian Poker Players?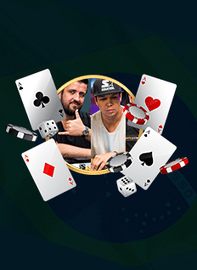 Nobody knows poker like Brazil does. That's why so many of the best players hail from there. Who stands among the greatest when compared to so many skilled champions? We're here to answer, with a list of the best Brazilian poker players of all time. These players not only win with style, but they show the rest of us how it's really done. They can be inspirations we all strive to achieve when we play. If you want stories of high winnings and unbelievable jackpots, you've come to the right place. Here are the Brazilian Poker Players who stand at the top of the mountain, beating out the world.
If you're someone with the ambition to reach number one in the entire world, you would do well to know who you'll be up against. These players are climbing over the top of the ranks and they wont stop anytime soon, but maybe the one to dethrone them will be you.
The Top Players
10. Thiago Nishijima. You know it's going to be a strong list if this great player is how we start things off. Thiago Nishijima is a San Paulo born player who has managed to rack up some massive earnings. He's won over $2 million in the all time money rankings and nobody for a second thinks he's going to stop there. In the 2015 World Series, he cashed over $546,000 winning first place in the $3000 no limit Hold'em, making him one of the best Brazilian poker players.
9. Ariel Celestino. This best player contender can't be denied a spot on this list when he boasts over $ 1,632,212 in winnings. His claim to fame came in the form of many tournament wins, including the Partypoker Live and PokerStars circuits. Many in the world of online poker know that this is a top Brazilian poker star to keep an eye on, and we don't think his climb up the rankings will end any time soon.
8. Yuri Dzivielevski. This highly skilled player is one of the more recent additions to the top rankings. He already won millions and it's a sure thing that he'll win even more. Some of his highlights are finishing 28th in his first World Series bracket and taking home half a million. Not bad for someone on the younger side of players. His nickname "the nerd guy" reflects his dedication to being the best in the game.
The Best of the Best
7. Andre Akkari. With over a one and a half million dollars and a $1,500 No Limit Hold'em World Series win to his name, Andre Akkari is a top player to watch out for. He not only competes in the World Poker Tour events online, but also has a foot in the esports world, being a co-founder of FURIA esports. His poker skills make him a strong choice for one of the best Brazilian poker players.
6. Pedro Vinicius Garagnani. One of 2022's favorites, this player absolutely shot up the rankings and established his place as one of the great players. He's had powerful showings in events such as the PokerStars Winter Series Event, PokerStars Spring Championship, and GGPoker High Roller Super MILLION$. He's taken home an enviable amount that we can't wait to see raised. If you want to be the best, you'll have to live up to Pedro Vinicius Garagnani, which is no easy feat.
Money Comes Easy for Them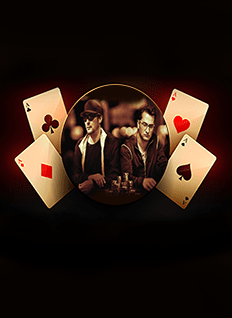 5.Felipe Tavares Ramos. Rising up from the ranks of PokerStars tournaments, this top player began an ascent that hasn't slowed down since. If he competes, you can expect he'll walk away with high winnings and tens of thousands of dollars richer every time. In total, he's claimed over $2 million and proved why he's one of the best. It's easy to see why he's considered a credit to Brazilian poker players everywhere.
4.Bruno Botten. This is a number 1 ranked player who once did the impossible, scored two massive wins back to back. Almost $197,000 in one round and then $265,453 just an hour later. No other Brazilian poker player comes near such a feat. His enviable position did not just happen by stroke of luck, as this best player competitor proved time and time again he had the skills to back it up.
The Undisputed Champions
3. Bruno Volkmann. The World championships and all time money rankings are no stranger to top Brazilian poker player Bruno Volkmann. It's no wonder why when you look at his track record. He's got more than $4 and a half million from earnings, several live cashes and title wins on top of tournament wins. As a less frequent player on the scene, he shows up when he knows it's his turn to win again. That's why we believe he's one of the best.
2. João Pires Simao. You might have recognized this Brazilian poker player if you've frequented the online scene. In his tenure, he's netted over $8 million in winnings, with a claim on the number one spot in the world for a while. This top player has got the skills to back up the winning streak, with great wins whenever he plays. Among the PokerStars circuit, he's a household name.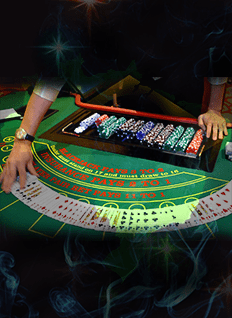 1. Alexandre Gomes. Finding the number one Brazilian Poker Player was not a hard task. Not when Alexandre Gomes stood with such a stunning record. This is Brazil's number one all time money winner, and has exceeded $3 and a half million in earnings. He is the first Brazilian poker player to ever win the World Series of Poker bracelet, earning him the spot of number one best player.
It's no exaggeration to say this is the champion who stands up hugest in a sea of furious competition. The world of Brazilian poker players is full of rising stars, but here we have somebody who persevered enough to shine brighter. Who will it be that takes the crown of best Brazilian poker player in the world next? We will have to wait and see. For other great snippets of information, please visit our home page.