Find Top Live Poker Tournaments Available Today
Aside from playing free poker games online, competitive Brazilian poker players can also try participating in live poker tournaments hosted by some of the prominent organizers worldwide. These include global tournaments wherein players get the chance to compete with other players all over the world who have qualified in matches organized in satellites. There are also local tournaments managed by known gaming sites for their poker players locally. Nevertheless, all these live poker tournaments give its players and participants the chance to test their skills and prowess in this simple card game which has reached worldwide prominence. Here are some of the top poker tournaments hosted by some of the biggest poker sites in the industry today:
World Series of Poker (WSOP)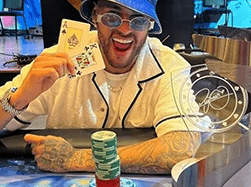 The World Series of Poker, also known as WSOP, is the biggest live poker event happening every year in the city of Las Vegas. This is usually a series of tournaments hosted in different regions all over the world where local winners will qualify on the big stages of the event in Vegas. It is a renowned tournament which houses some of the biggest names in the industry and the biggest pots at stake in an event full of thrill, excitement, and awarding.
WSOP winners get to take home the prestigious World Series of Poker bracelet and a cash prize depending on the total buy-in and entry amounts of the registered participants. The whole tournament concludes with a main event wherein players can take home a huge pot amounting to $10,000 in a no-limit Hold 'Em format. Tourney players will surely compete their hearts out with these rewarding prizes from the said tournament.
World Poker Tour (WPT)
Another prominent global poker tournament is the World Poker Tour (WPT). WPT is also a series of worldwide poker events which also have tournament bracelets and huge cash pots at stake. This tournament was established by Steven Lipscomb who managed the event and introduced live poker broadcasting with its main event being shown in live television.
Brazilian Series of Poker (BSOP)
On the other hand, the Brazilian Series of Poker (BSOP) is considered as the biggest poker tournament in Brazil which was established in 2006. Unlike with any other poker series, BSOP requires its participants to visit the country and enjoy the city while competing for the pot at stake. It welcomes its players from all over the world to go against the best poker players in Latin America and Brazil. Tournament players can also join the series of tournaments hosted in this event wherein they can win huge amounts based on the number of buy-ins earned before the tournament.
888 Live Festival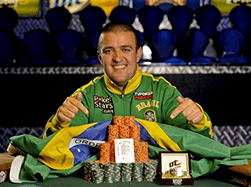 Meanwhile, the 888 Live Series is another poker tournament series which highlights its huge jackpots at stake and high roller amounts for its participants. Tournament participants can take part on the series of satellite events which will qualify them for the 888 Live Festival main event organized by the hosting country. This event usually lasts for days with the jackpot amount racking up to $800,000 for the main event winner.
Players who are looking for other live poker events can check PokerStars Live which is known for hosting and sponsoring some of the huge tournaments in the industry. These include popular poker events like European Poker Tour, Asia Pacific Tour, Latin American Poker Tour, PokerStars Caribbean Adventure, PokerStars Festival, and PokerStars Megastack. These tournaments offer rich prize pots at stake and feature some of the biggest poker names competing globally. PokerStars also assure that all its hosted tournaments are of their highest quality and the best poker experience will be felt in the actual gaming event.
Moreover, non-players but generally poker enthusiasts can also visit these tournaments as regular viewers and learn more on the ups and downs of live tournaments. They can also interact with other players and enthusiasts who are there to have fun and experience the thrill of competing to win the huge jackpot prizes at stake.